If you enjoy this little piece, and my photo, perhaps you'd like more! I'm raising funds for my trip to Nicaragua, where I'll create all new shorts and photos.  I hope you'll join me for this project.
The weight of the news crushed Amy like an anchor crushing a fragile piece of coral. Perhaps that was fitting – she'd been Amy's anchor for as long as she could remember. She was the only one who understood; the only one who had been there next to her, through everything.
And now she was gone, her mother, killed in some random accident on some random street, running some random errand.
And there was no one left for Amy to tell; no one to hold her as she cried; no one left to stop her from drifting off into the abyss.
Written for the 5 Sentence Fiction Challenge "Anchor".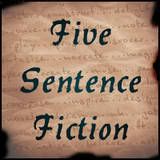 You might also like my other posts: